Rail companies keep overview of non-powered fleet by tracking rail cars, vehicles and trailers
Imagine always knowing the position, usage and condition of your non-powered cars or trailers
More and more rail companies turn to IoT tracking for solutions to some of the most complicated challenges of their business.
Tracking rail cars helps you answer: 
How do we keep overview of a complex fleet of non-powered rail cars?
Are we overusing certain rail cars while others stand idle?
When is service due?
How do we effectively perform predictive maintenance?
The relatively small investment into IoT tracking devices is an effective solution to these challenges and many others.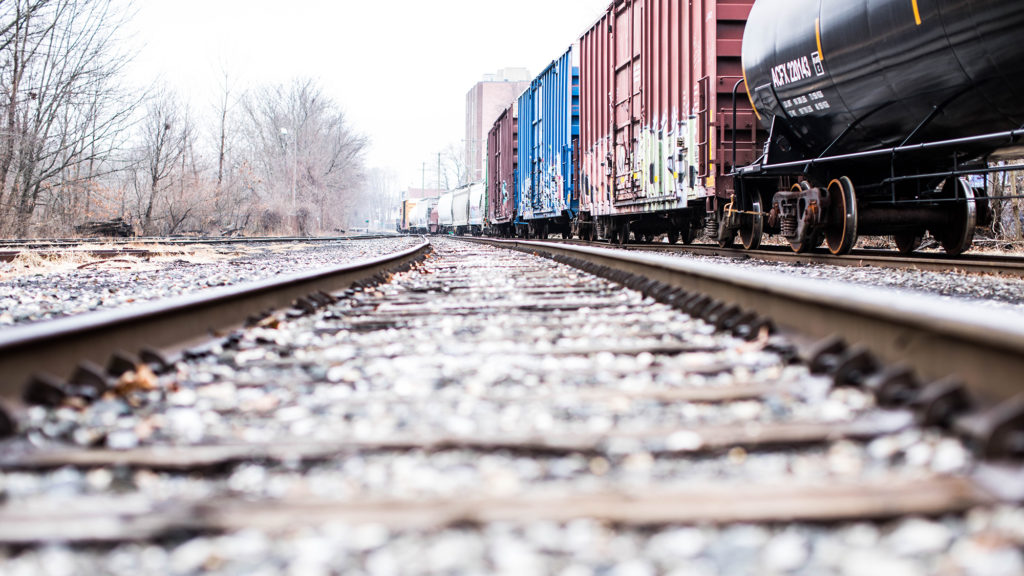 Full visibility to non-powered vehicles by tracking rail cars and trailers
A tracking solution equips managers with great tools for optimizing their daily tasks:
Start off the day with an exact overview of your entire fleet. Log on to the software platform to see every tracking device on a map.
By knowing exact positions, managers can find misplaced rail cars, identify idle ones, and optimize the general use of the fleet.
The tracking devices make it possible to sort rail cars on the software platform and assign them to groups to keep everything organized.
Managers can create additional users to delegate control to other employees.
Long-life tracking devices, such as the Trusted T10LTE, offer several years of battery life.
By combining this small, advanced tracking device with a multi-platform software solution, IoT tracking is a game-changer that is ideal for the rail industry.
IoT tracking solution proves effective way to manage snow removal equipment with actual usage data and exact positions
For Bane NOR, it is important to make sure equipment and wagons are used effectively. They do so by tracking essential equipment with the Trusted tracking solution.
Learn how tracking insights into position, usage hours and distance covered helps them save time and stay in control. 
Tracking rail cars to perform predictive maintenance and service on time – every time
Staying in control of an entire fleet through tracking is an invaluable tool in itself. But there are even bigger advantages when tracking your fleet.
From the software platform managers can see actual use of each rail car in kilometers or miles. 
The advanced sensors in the tracking device measure utilization of assets based on motion. This will highlight whether some rail cars are being overused or not used at all. 
You can also stay in control of when rail cars need maintenance or when service is due, based on criteria such as time of use or distance covered.
Set alarms to notify you to save time and money on inspections and break downs.
What you get: high on data, low on investment costs
The little effort of mounting a tracking device is what it takes to join the IoT revolution.
To see just how impressive the amount of data from non-powered assets can be, we have looked at a Trusted tracker currently in use on a rail car from a customer operating in a harsh environment.
On a standard configuration based on the intelligent motion sensor, the tracker has successfully reported back more than 6.050 times to our servers in a 17-month period.
In the same period, more than 13.000 in total of the more battery-preserving data logs have been registered by the device and sent to the server in user-specific intervals.
Browsing through the data, we see that the rail car in question has been moving for a combined period of 70 days and 16 hours in which it has accumulated almost 52.000 kilometers.
We also have data on position, shocks and impacts, temperature and light – all of which are parameters that can be analyzed for the optimization of the use of the cart.
These previously hidden insights from non-powered assets are available for the customer from the Trusted online platform.
An impressive amount of data for a comparatively low cost.
Benefits of tracking and data logging for rail
IoT sensors provide data on position. This means you can find misplaced trailers or rail cars left on stations, in yards or on sidetracks.
Make transports safer by tracking unwanted shocks or tilting to rail cars and cargo from switchers/shunters or track bumps.
Prevent theft by placing trackers with rail cars, containers, and trailers that are loaded with high-value goods and therefore require extra security.
Use the shock sensor to make a heatmap of how bumps (based on G-sensor data) on the tracks affect cargo.
Activate Geo sites and receive alarms when rail cars or trailers leave or arrive at a selected geographic area.
Sensors measuring temperature or humidity/moisture will help you monitor cold chain transports during rail transport.
The installation of hardware is a hassle-free experience. Being battery-powered and extremely durable, trackers are easy to mount on rail cars.
Because of the long battery life, you do not need to worry about servicing or constantly replacing the tracking units.
Interested in hearing more about how our customers from rail companies use tracking to keep overview of their fleets? 
Get a relevant demo of your tracking possibilities. Give me a call today or book a meeting here – online or on-site.